Sudhir Jain
Managing Partner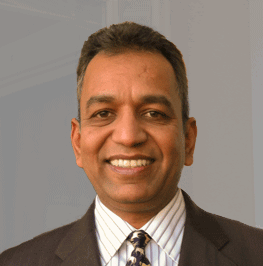 Sudhir Jain brings to SiVal a wealth of experience in building and growing successful technology businesses. Over his 21-year career, Mr. Jain has transformed numerous businesses in diverse industries including automation, clean-tech, e-commerce, hi-tech facility construction and semiconductor capital equipment into profitable growth engines. Adept at bridging across cultural and geographical boundaries, he has worked for and with large multinationals headquartered in Australia, Europe, India, Japan and U.S.
Mr. Jain was Founder and Managing Director of Asyjo Consulting Group. Asyjo provides Ad hoc executive leadership to successfully manage revenue and profit growth initiatives. Prior to forming Asyjo, Mr. Jain was a Vice President at Kawasaki, where he managed semiconductor and solar business segments. During his four-year tenure, Mr. Jain more than doubled the revenues, and maintained profitability each year, including through the most severe industry downturn of 2008-2009. Before Kawasaki, Mr. Jain was Managing Director at AMI, a firm with business and technology consulting practice, serving Asian, European and American clients. Under his leadership, AMI secured repeat assignments from clients in diverse industries and delivered substantial client results ranging from expansion of profitable revenues in native and new markets, expansion of business in international market, profitable acquisitions and formation of mutually profitable joint ventures and alliances with strategic partners. Prior to AMI, Mr. Jain served as Vice President at JenaSystem GmbH, a Jenoptik AG company, where he established company's North American operation and secured business from major semiconductor device and equipment makers. Mr. Jain began his career as an engineer in the field of clean manufacturing technology and semiconductor automation. He has authored numerous technical papers and has been awarded six patents. Mr. Jain earned Master of Science degrees in mechanical engineering from the Clarkson University, Potsdam, NY.
SiVal Advisors, LLC © 2017. All Rights Reserved.