Bill Wiles
Strategic Partner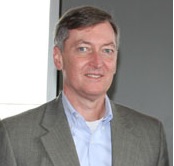 Bill Wiles is an Executive and Entrepreneur with more than thirty years of experience in global business including founding and running corporations, creating and implementing business development and strategic plans, developing key strategic relationships, raising private and venture funding and mergers & acquisitions. He brings a wealth of experience to SiVal, with his depth of knowledge in hardware and software, having worked with a broad spectrum of established and growth phase companies in evolving technology sectors. Bill has a proven record of growing businesses and building teams both in the US and Internationally.
Previously Bill held executive roles at WFW International, ORG Corporation, Scent Sciences Corporation, Heitz Technologies, SyberSay, Veridicom and XETI, as well as U.S. and international sales and management roles at Silicon Graphics, Apple Computer and 3M. Bill holds a J.D. from University of Pacific, McGeorge School of Law; and a B.S. in Business from West Virginia University; He is a member of the District of Columbia Bar and Hawaii Bar
SiVal Advisors, LLC © 2017. All Rights Reserved.