Susan Lucas-Conwell
STRATEGIC PARTNER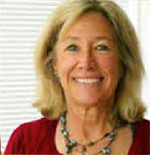 Susan Lucas-Conwell is a strategic partner to SiVal, where she lends her expertise in consumer goods and B2C/B2B technology sectors.
A global business executive with a proven track record of driving innovation and accelerating revenue growth, she is currently Chief Innovation Catalyst and Board member of Growth Resources Inc., a SaaS company in Human Capital Management with a proprietary platform and suite of innovative cloud-based solutions to dramatically improve team effectiveness using predictive analytics. She also provides strategic advice to tech startups and venture firms in Silicon Valley. Prior to Growth Resources, she held CEO, Founder, Board roles in the US and Europe, including as Global CEO at Great Place to Work.
Recent recognitions include: The "Innovator Spotlight Award" (Frost & Sullivan), TedX Speaker and The Stevie Gold Award for Women in Business. She serves on several Boards, mentors at the Stanford StartX, Womens Startup Lab and reviews business plans for the National Science Foundation, Astia, and The Wharton School.
Susan holds an MBA from The Wharton School, an MA in Economic History from Johns Hopkins University and a BA with Honors from University of Wisconsin- Madison.
SiVal Advisors, LLC © 2017. All Rights Reserved.